A comprehensive hands-on workshop with balanced theory and practical sessions and a high-class networking opportunity plus the chance to get a glimpse inside the hallowed halls of SKANs new headquarters and assembly halls.
You get an update on isolators for sterility testing and get to know the results of recent studies on the validation of isolators.
You have the opportunity to discuss your individual questions personally with experts.
This course is part of the GMP Certification Programme "ECA Certified Sterile Production Manager".
Objectives
Why should you attend this event?
You get an update on isolators for aseptic manufacture and for sterility testing
You get to know the results of recent studies on the validation of isolators
You have the opportunity to discuss your individual questions personally with experts
You can translate the theory directly into practice during 3 workshops at the manufacturing site of SKAN in Allschwil
Each participant takes part in all 3 workshops. The workshops are held at the plant of SKAN AG, partly including operational isolators. This brings the participants as close to daily practice as possible.
Background
The use of isolators is increasing both in sterility testing and in the production of sterile medicinal products, particularly in aseptic manufacture. It ensures a greater microbiological safety of the products, but at the same time requires increased inputs as regards the qualification of these systems and the validation of the production processes.
In 2004, Appendix 1 to the FDA Guidance for Industry "Sterile Drug Products Produced by Aseptic Processing" defined new regulatory requirements on using this technology, as did the PIC/S document PI 014-3 "Isolators used for Aseptic Processing and Sterility Testing".
Target Group
This GMP Education Course addresses those employees from the pharmaceutical industry and from suppliers for aseptic (toxic) manufacture and for sterility testing involved in the engineering, validation and operation of these systems, especially from the areas
Engineering / Production
Quality Assurance
Qualification/ Validation
Microbiology
Program
Regulatory Requirements for Isolators for Aseptic Use
Regulatory bodies
US laws and regulations
European laws and regulations
Guidelines
Basic Isolator definitions
Isolator Application / Projects: From the Conceptual Design to the Validated Equipment incl. Mock-Up Study
Key decisions
What do we need from our customers?
From URS to engineering – technical details and solutions
Process challenges and features
FAT – Installation – Qualification
Purpose of mock-up
What is required before starting a mock-up
How to document a mock-up
What simulations need to be included in the mock-up
Execution of the mock-up itself
Examples for our mock-up to underline the points above
Annex 1 – Risk Analysis and Consideration of Transfer
Material and Environmental Monitoring
Contamination Control Strategy & Quality Risk
Management Principles
Environmental monitoring program
Gloves/Sleeves management program
Transfer materials & personnel interventions
Aseptic processing validation management
Bioindicators / Process Development of Isolator Decontamination
Overview of current regulations and standards
Basis and selection of suitable biological indicators as sensor for the inactivation effect
Development and quantification of decontamination cycles
Influence of H2O2 to routine processes
Troubleshooting in Isolator Technology
The place of the isolator in a pharmaceutical process
The influence of critical parameters on the decontamination process
The reliability and reproducibility of biological indicators
The expectations of regulators
Isolators used for Sterility Testing
Requirements for the isolator

Background of the isolator
Performance Qualification
Qualification of operators
Test for gas-tightness of primary packaging materials

Handling in isolator

Capacity
Testing the tightness of gloves

Microbiological Monitoring

Sample plan
Contamination level
Contamination source
OOS/CAPA (example)
Isolators Used in Aseptic Fill Finish Manufacturing
Isolator technologies in a parenteral production
Preparation of an isolator used for aseptic filling
Implementation of a new isolator

Design / Mock-up / From qualification to validation
Workshop Session
Workshop 1: Validation Planning for an Aseptic Isolator
Test master plan (IQ/OQ)
IQ / OQ test protocols
Operational qualification – procedures
Handling of deviations
Performance of Selected Qualification Tests
Basic SOP for testing
Execution of tests
Generate test records
Drawing up the test report
Glove testing
Glove integrity testing
Regulatory Background
Physical methods for glove integrity tests and their boundaries
Microbiological contamination risk
Routine program for glove integrity testing
Workshop 2: Development and Quantification of H2O Decontamination Cycles
Establish the requirements of a decontamination cycle
Design a qualification strategy
Work out the necessary physical and microbiological tests and their chronology
Interpretation of test results and reaction on deviations
Write a transparent qualification report
Workshop including a real isolator system
Workshop 3: Isolators according EU Annex 1
Handling in isolators
Personnel at isolators
RTP system
Environmental monitoring in isolators
Frequency of decontaminations
Problems in isolators from the point of view of a user
You will take part in all workshops!
The workshops will take place at SKAN AG in Allschwil. After the workshops at appr. 16.15 h, a bus shuttle service will bring the participants to the airport (appr. 16.35 h), the German train station (appr. 16.50 h), the Swiss train station (appr. 17.15 h) or the hotel.
Speakers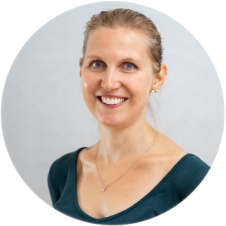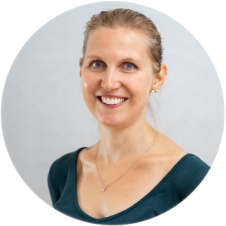 Theresa Ladwig
Product Manager
In 2007, Theresa Ladwig joined SKAN AG as a Project Engineer in the department Cycle Development and performed cycle developments and microbiological qualifications all over the world. From 2013 to 2018 she was Head of Process Validation Microbiology. Today she supports the European Sales Team at the SKAN Headquarters and advises customers in microbiological questions.
Yves Scholler
Head Sales Europe
Yves Scholler studied mechatronics at the Trinational Engineering School (FTI) in Muttenz (CH), Mulhouse (F) and Lörrach(D). He joined SKAN AG in 2007 and is now Head of Sales Europe in the Process Solution for Isolator Technology.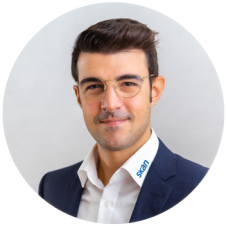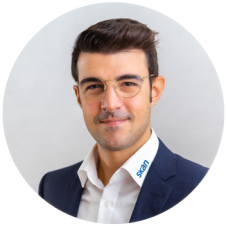 Ruben Rizzo
Sales Manager
Ruben Rizzo studied chemistry and pharma technology. He worked for Novartis Pharma (Stein) as a Production Expert in the R&D before he joined SKAN AG in 2014 as a Sales Manager in the Process Solution for Isolator Technology. He is responsible for the area of Switzerland, Spain, Italy and Portugal.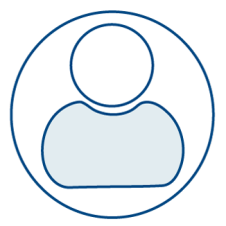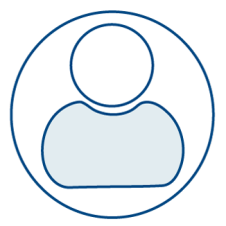 Christian Doriath
Expert Process Validation Microbiology
Christian Doriath joined Eli Lilly & Company (France) in 1991. He joined the H2O2 Development Group in 1997 as a Technical Consultant and was involved inrnthe Engineering, Start-up and Qualification of a second filling line under isolator. Since 2012 he is Special Operations Engineer at SKAN.
---