Ein umfassender Hands-on-Workshop mit ausgewogenen Theorie- und Praxiseinheiten und einer hochkarätigen Networking-Möglichkeit sowie der Möglichkeit, einen Blick in die heiligen Hallen des neuen SKAN-Hauptsitzes und der Montagehallen zu werfen.
Erhalten Sie ein Update zu Isolatoren für die Sterilitätsprüfung und erfahren Sie die neuesten Ergebnisse aus aktuellen Studien zur Validierung von Isolatoren. Sie haben die Möglichkeit, Ihre individuellen Fragen persönlich mit Experten zu diskutieren.
Dieser Kurs ist Teil des GMP-Zertifizierungsprogramms "ECA Certified Sterile Production Manager".
Ziele
Why should you attend this event?
You get an update on isolators for aseptic manufacture and for sterility testing
You get to know the results of recent studies on the validation of isolators
You have the opportunity to discuss your individual questions personally with experts
You can translate the theory directly into practice during 3 workshops at the manufacturing site of SKAN in Allschwil
Each participant takes part in all 3 workshops. The workshops are held at the plant of SKAN AG, partly including operational isolators. This brings the participants as close to daily practice as possible.
Hintergrund
The use of isolators is increasing both in sterility testing and in the production of sterile medicinal products, particularly in aseptic manufacture. It ensures a greater microbiological safety of the products, but at the same time requires increased inputs as regards the qualification of these systems and the validation of the production processes.
In 2004, Appendix 1 to the FDA Guidance for Industry "Sterile Drug Products Produced by Aseptic Processing" defined new regulatory requirements on using this technology, as did the PIC/S document PI 014-3 "Isolators used for Aseptic Processing and Sterility Testing".
Zielgruppe
This GMP Education Course addresses those employees from the pharmaceutical industry and from suppliers for aseptic (toxic) manufacture and for sterility testing involved in the engineering, validation and operation of these systems, especially from the areas
Qualification/ Validation
Programm
Regulatory Requirements for Isolators for Aseptic Use
European laws and regulations
Basic Isolator definitions
Isolator Application / Projects: From the Conceptual Design to the Validated Equipment incl. Mock-Up Study
What do we need from our customers?
From URS to engineering – technical details and solutions
Process challenges and features
FAT – Installation – Qualification
What is required before starting a mock-up
How to document a mock-up
What simulations need to be included in the mock-up
Execution of the mock-up itself
Examples for our mock-up to underline the points above
Annex 1 – Risk Analysis and Consideration of Transfer
Material and Environmental Monitoring
Contamination Control Strategy & Quality Risk
Environmental monitoring program
Gloves/Sleeves management program
Transfer materials & personnel interventions
Aseptic processing validation management
Bioindicators / Process Development of Isolator Decontamination
Overview of current regulations and standards
Basis and selection of suitable biological indicators as sensor for the inactivation effect
Development and quantification of decontamination cycles
Influence of H2O2 to routine processes
Troubleshooting in Isolator Technology
The place of the isolator in a pharmaceutical process
The influence of critical parameters on the decontamination process
The reliability and reproducibility of biological indicators
The expectations of regulators
Isolators used for Sterility Testing
Requirements for the isolatorrn

Background of the isolator
Performance Qualification
Qualification of operators
Test for gas-tightness of primary packaging materials
Handling in isolatorrn

Capacity
Testing the tightness of gloves
Microbiological Monitoring

Sample plan
Contamination level
Contamination source
OOS/CAPA (example)
Isolators Used in Aseptic Fill Finish Manufacturing
Isolator technologies in a parenteral production
Preparation of an isolator used for aseptic filling
Implementation of a new isolator

Design / Mock-up / From qualification to validation
Workshop Session
Workshop 1: Validation Planning for an Aseptic Isolator
Operational qualification – procedures
Performance of Selected Qualification Tests
Drawing up the test report
Glove integrity testing
Physical methods for glove integrity tests and their boundaries
Microbiological contamination risk
Routine program for glove integrity testing
Workshop 2: Development and Quantification of H2O Decontamination Cycles
Establish the requirements of a decontamination cycle
Design a qualification strategy
Work out the necessary physical and microbiological tests and their chronology
Interpretation of test results and reaction on deviations
Write a transparent qualification report
Workshop including a real isolator system
Workshop 3: Isolators according EU Annex 1
Environmental monitoring in isolators
Frequency of decontaminations
Problems in isolators from the point of view of a user
You will take part in all workshops!
The workshops will take place at SKAN AG in Allschwil. After the workshops at appr. 16.15 h, a bus shuttle service will bring the participants to the airport (appr. 16.35 h), the German train station (appr. 16.50 h), the Swiss train station (appr. 17.15 h) or the hotel.
Referenten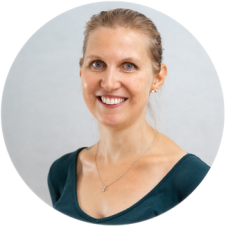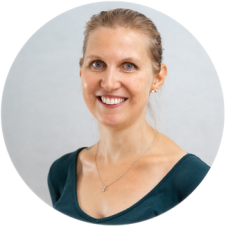 Theresa Ladwig
Produkt Managerin
2007 trat Theresa Ladwig als Projektingenieurin in die SKAN AG in der Abteilung Zyklusentwicklung ein und führte weltweit Zyklusentwicklungen und mikrobiologische Qualifizierungen durch. Von 2013 bis 2018 war sie Leiterin der Prozessvalidierung Mikrobiologie. Heute unterstützt sie das europäische Vertriebsteam in der SKAN-Zentrale und berät Kunden in mikrobiologischen Fragen.
Yves Scholler
Head Sales Europe
Yves Scholler studierte Mechatronik an der Trinationalen Ingenieurschule (FTI) in Muttenz (CH), Mulhouse (F) und Lörrach(D). Er trat 2007 in die SKAN AG ein und ist heute Head of Sales Europe in der Process Solution für Isolator Technology.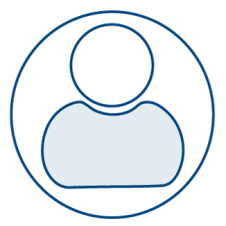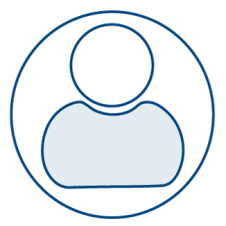 Ruben Rizzo
Sales Manager
Ruben Rizzo hat Chemie und Pharmatechnologie studiert. Er arbeitete bei Novartis Pharma (Stein) als Produktionsexperte in der F&E, bevor er 2014 als Sales Manager im Bereich Process Solution für Isolator Technology zur SKAN AG kam. Er ist verantwortlich für das Gebiet Schweiz, Spanien, Italien und Portugal.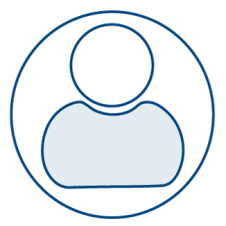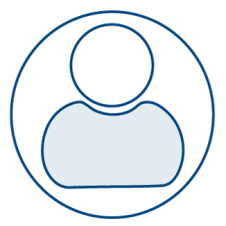 Christian Doriath
Expert Process Validation Microbiology
Christian Doriath kam 1991 zu Eli Lilly & Company (Frankreich). Er trat 1997 als technischer Berater in die H2O2-Entwicklungsgruppe ein und war beteiligt an Engineering, Inbetriebnahme und Qualifizierung einer zweiten Abfüllanlage unter Isolator. Seit 2012 ist er Special Operations Engineer bei SKAN.
---