SKANalytix tests ensure Stäubli's Pharma Robotics compliance.
Application:
The pharmaceutical industry is undergoing a transformation towards automation, driven by the need for improved hygiene, safety and productivity. To meet the stringent requirements pertaining to aseptic manufacturing conditions, Stäubli Robotics has partnered with SKAN to develop robots that fulfil the industry's demands.
Our Solution:
Stäubli and SKAN have collaborated to enhance the design of Stäubli's robots, ensuring they are suitable for aseptic environments. Leveraging SKANalytix's analytical services, the robots undergo rigorous testing to evaluate factors such as cleanability, resistance to chemicals and microorganisms, adsorption and desorption kinetics, particle emissions, surface roughness and seal tightness. By incorporating the insights gained from these tests, Stäubli has improved the robots' design, resulting in smooth, cleanable surfaces and enhanced decontamination capabilities.
Outcome:
This collaboration between Stäubli and SKAN offers pharmaceutical companies a valuable solution for automating aseptic processes, with transparent and documented proof of the robots' performance in maintaining cleanliness and safety standards.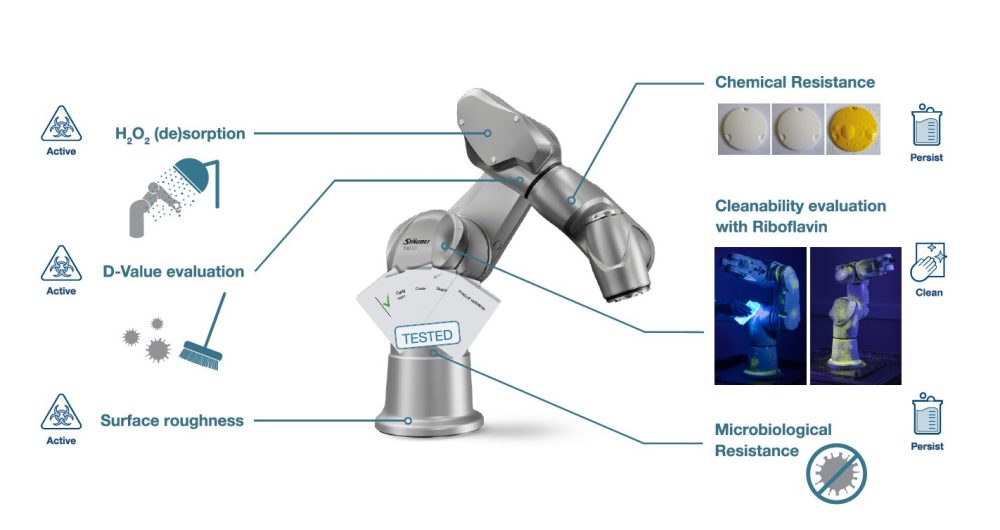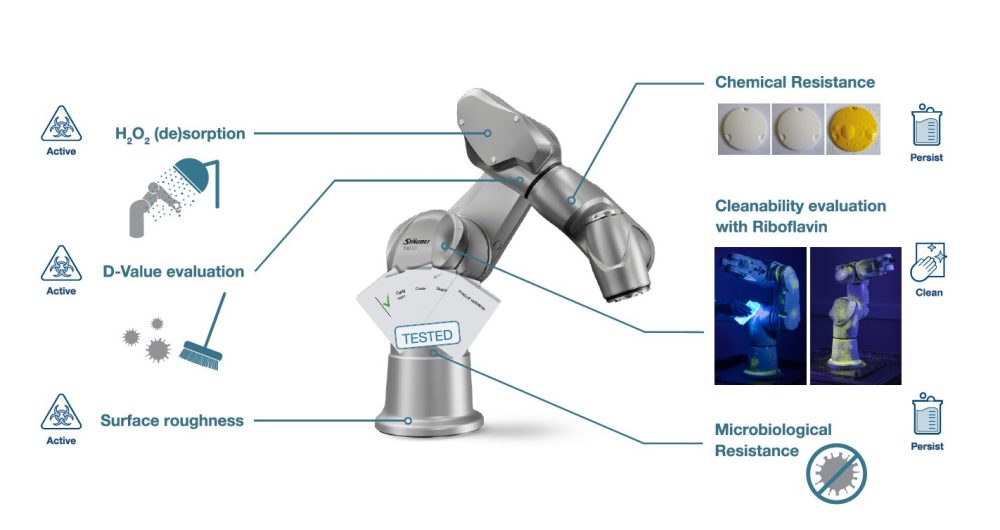 Discover the full SKANalytix portfolio:
---