Fume cupboard for automated process
Injection systems from Ypsomed enable patients to administer drugs themselves in a safe and simple process.
For millions of people, especially those living with diabetes, injection and infusion systems increase their quality of life.
Application
As medical devices, the Swiss-made autoinjectors are subject to stringent quality control. The required tests are defined in the standard DIN EN ISO 11608-5 and include parameters such as activation force, injection time and dosage accuracy. Various climate-related conditions are also taken into account.
Until recently, these tests were carried out manually by laboratory staff. However, as a repetitive activity, they are an ideal task for robot technology.
The automated process allows resources to be used more effectively while increasing the reproducibility of the tests.
Our solution
The medication-filled injectors require a working environment that protects workers against negative health impacts from hazardous substances. The solution chosen by Ypsomed is the Circulaire CT fume cupboard, which was adapted by the manufacturer and the customer to suit the testing environment. Since the devices could potentially affect ventilation in the fume cupboard, after installation the occupational safety of the system was verified by means of the new containment test SKAN conttest.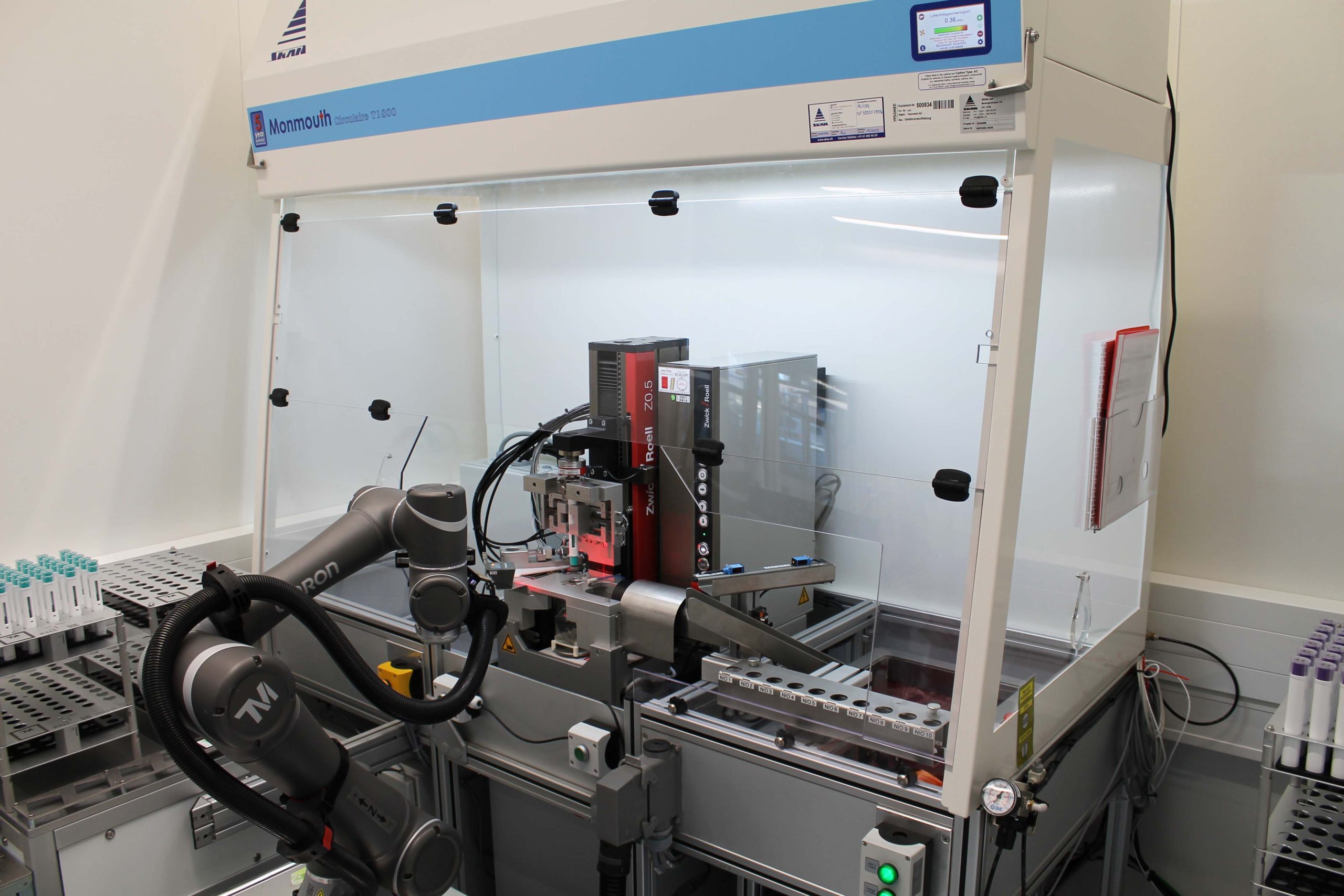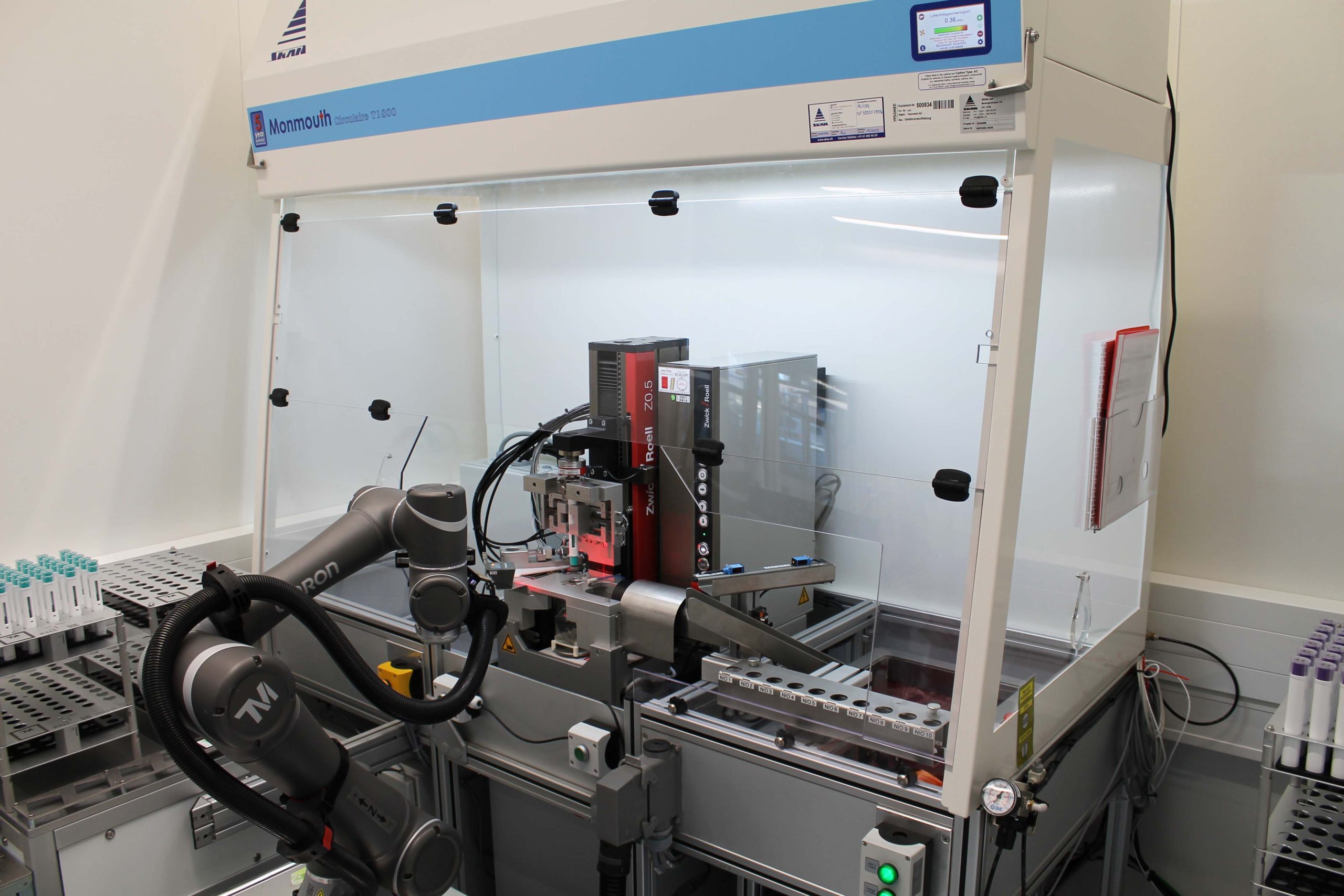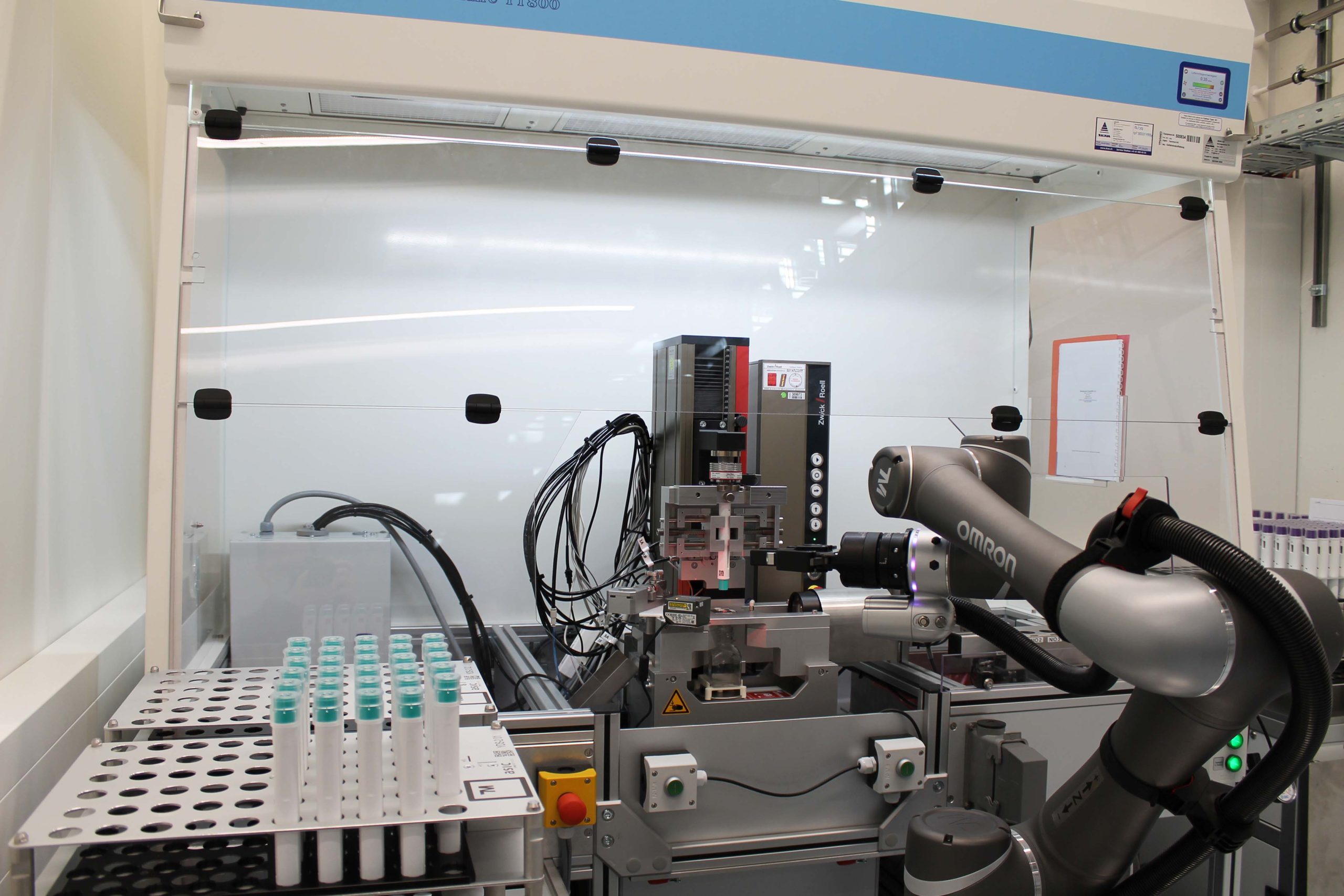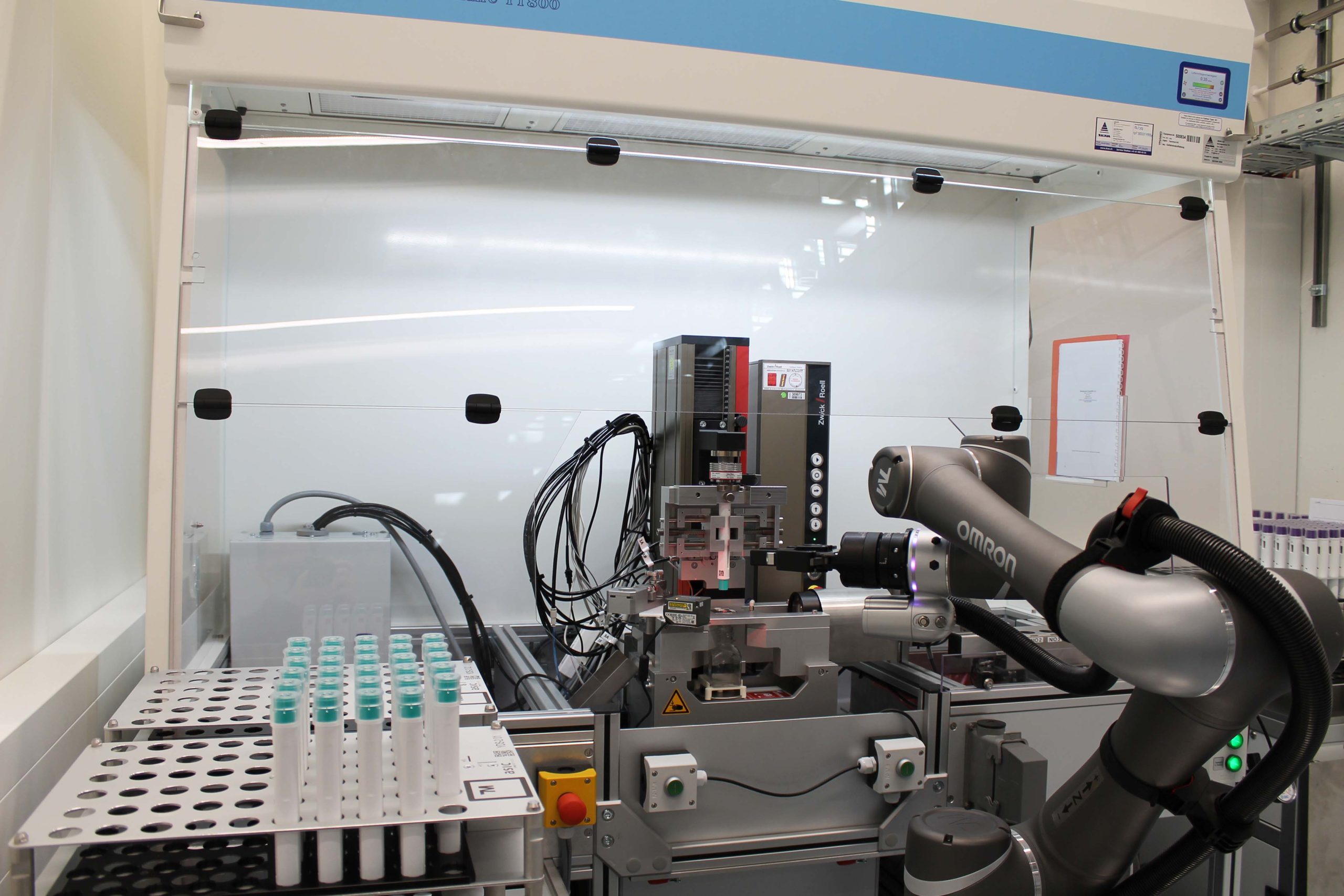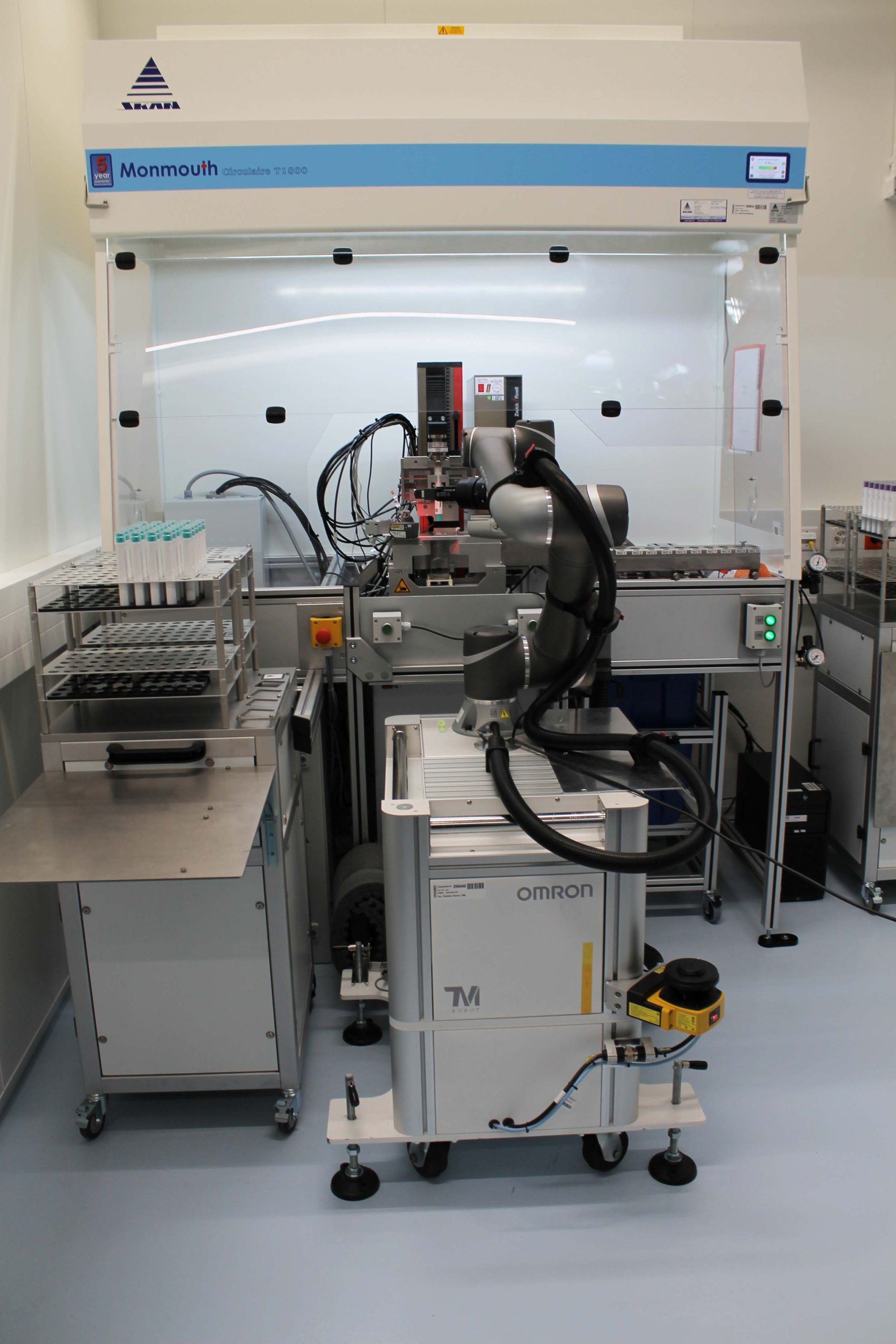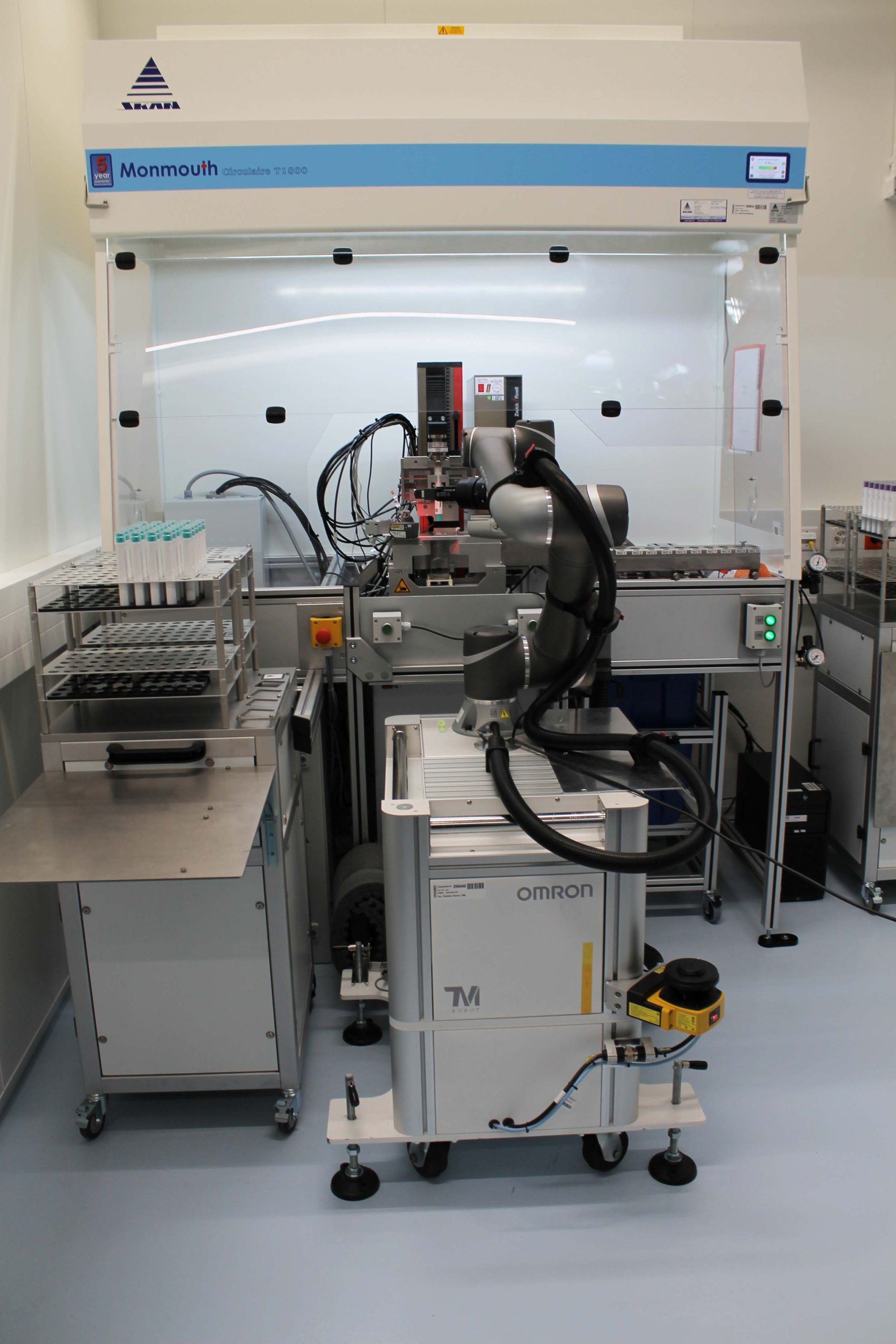 ---