Christa Myers, Senior Fellow Aseptic & Sterile Products at CRB together with Marc Suter, Head of Sales U.S. and Canada at SKAN AG on partnership, the future of the industry and the importance of training.
About CRB
CRB is a leading global provider of sustainable engineering, architecture, construction, and consulting solutions to the life sciences and food and beverage industries. Their innovative ONEsolution™ service provides successful integrated project delivery for clients demanding high-quality solutions – on time and on budget. Across 21 offices in North America and Europe, the company's nearly 1,800 employees provide world-class, technically preeminent solutions that drive success and positive change for clients and communities.
A partnership for client support
Together, CRB and SKAN provide their clients with the best possible solutions for their sterile product manufacturing needs.
From the early concept and planning of a project, to getting the equipment installed and people trained to operate it, CRB partners with SKAN. Even after a project is completed, CRB continues to work with SKAN to ensure that clients' facilities remain in top condition during the total life cycle of the equipment.
"SKAN's commitment to quality and excellence is evident in everything they do. Their products are some of the most reliable and efficient on the market and their team of experts is always available to provide support and guidance", says Christa Myers.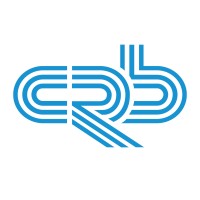 SKAN's training unit in North Carolina is becoming more and more helpful for clients to be able to get their people used to work on an isolator through a glove.
Christa Myers
Senior Fellow – Aseptic and Sterile Products at CRB
The importance of training
The future of the pharmaceutical industry lies in the hands of its employees with their knowledge and skills. Nourishing these great assets through education and training will be an important task in the coming years. As equipment becomes more sophisticated, the people using this equipment have to become more sophisticated, too.
Training facilities are a critically important tool for CRB because quite simply many clients are not used to executing their processes through a glove. "Visiting a facility like SKANs in Raleigh, U.S., helps them to understand the tactile requirements for their process. For example, consider what it feels like to pick up a pair of forceps with their hand in an isolator glove. It is a great opportunity for operators to get their hands on the isolators and work with the glove tester," says Christa Myers.
Another service provided by SKAN is their virtual reality training. It gives operators the chance to get comfortable with an isolator with the advantage that the training is not interrupting production.
The future of the industry
Big changes are occurring in the plasma-based therapeutic sector and the cell and gene therapy space while one ongoing challenge remains: find ways to help our clients do their processes within an isolator. Current challenges include material transfers, protecting living cells and access/dexterity limitations, but new solutions and options are being developed constantly, including robotics, enhanced ergonomics and new technical innovations. It will be interesting to see this transition and change, getting researchers and people who are laboratory technicians to start changing the ways they interact with products.
This was just one of the many topics that Christa and Marc talked about. A detailed and profound outlook on the industry can be found on CRB's newest Horizons Life Sciences Report.
---