For over 30 years, the best engineers from both companies have been collaborating on the same vision: to further optimise the world of health with innovative products and standardised processes. Hand in hand.
SKAN + groninger. groninger + SKAN
Two companies that stand for reliability, trust and innovation in pharmaceuticals. They combine their strengths to set new standards in the pharmaceutical industry and create added value. SKAN + groninger bring together the world of filling systems and the world of isolators to create a whole new world.
Together we can optimise your processes
Harnessing the best expertise from both companies, we develop solutions that will enable you to operate even more successfully in the pharmaceutical industry and make an important contribution to healthcare. Our products help you to simplify and standardise your processes because we use proven components in optimum combinations and offer you the best from a single source.
Because standards are real innovations
For an example of what is possible when two technology leaders work together, look no further than robocell. This gloveless robot system guarantees maximum product and process safety. Optimum interaction between isolator and the filling system eliminates the need for human intervention in the filling and closing of RTU syringes, vials and cartridges. The robocell system sets new standards in relation to the revision of the draft EU GMP Annex 1 and supports the pharmaceutical industry and CMOs in their contamination control strategy (CSS).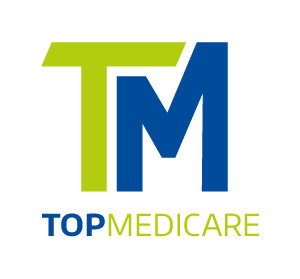 We're very proud to be able to start up the first robot filling system from SKAN + groninger.
Bianca Bohrer
CEO Topmedicare GmbH
---
---