Isolator training compact and comprehensible on real isolators!rnrnThis interactive training takes place live in our new SKAN Headquarters in Basel.
On the first day, participants will get an overview of all aspects of the isolator. Theoretical units alternate with hands-on units, so that the participants can experience what they have heard live. On the second day, the focus is on glove handling. Here, too, both theory and hands-on units are offered. During the training course there is enough time and space for exchange of experiences and discussions. For this reason, the training course is designed for a limited number of participants only.
More information and agenda, click "Register now"
Speakers
Richard Denk
Senior Consultant Aseptic Processing
Containment
Richard is a program committee member for the PDA ATMP and PDA Bio Conference in Europe. He is also a member of the PDA Isolator Expert Group and publisher of the PDA Paper "Isolator Surfaces and Contamination Risk to Personnel and Patient" and a member of the PDA Advisory Board for ATMPs. Furthermore, Richard is a member of the ISO TC 198 WG-9 Aseptic Isolator Group. rnrnu003cbru003e12 years ago, he founded the Containment expert group of the ISPE D / A / CH. The Containment Group published the Containment Manual in September 2015, for which Richard was responsible. Richard has spent more than 20 years on the subject of Aseptic Processing and highly active / highly hazardous substances and has developed the containment pyramid.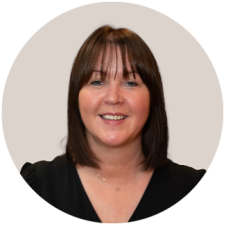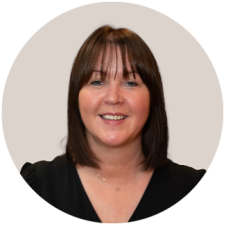 Tracy Moore
TM Pharma Group Ltd.
Tracy Moore is an accomplished quality professional with over 32 years experience of pharmaceutical manufacture, distribution and regulation gained from working within the industry and also for the GMP Inspectorate of the UK medicines regulator (MHRA) where she reached Expert Inspector level/status. During her 10 years as a GMP Inspector Tracy had responsibility for licensing and inspection of pharmaceutical manufacturers and distributors both in the UK and overseas, the development and implementation of regulations and European guidelines relating to pharmaceutical manufacture and distribution, the management of risk and noncompliance in these sectors and collaboration with other European and International regulatory authorities. rnrnTracy set up the MHRA's inspector academy in 2020 which allowed for an efficient accreditation of MHRA inspectors and assessed Member States inspector's competence through the Joint Audit Programme for EU. rnrnPrior to the MHRA, Tracy spent 22 years working in both commercial and Ru0026D environments of the pharmaceutical industry in various QA, QP and management roles covering a wide range of sterile and non-sterile product dosage forms. In addition to this, she has been responsible for the audit and oversight of Contract Development and Manufacturing Organisations (CDMO), component suppliers, and API manufacturers.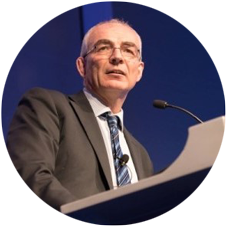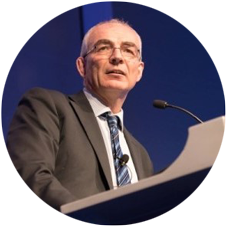 Andrew Hopkins
AbbVie
Andrew has a BSC (Hons) in Microbiology with Genetics and a Post Graduate Diploma in Industrial Pharmaceutical Science. His career history covers a number of areas over approx. 35 years. Currently, Andrew is the Director of Microbiological Contamination Control. The role includes liaison with engineering for key project designs, training and mentoring, guidance on the implementation of Annex 1, and interaction with regulatory agencies. Prior to this, Andrew was an inspector with the MHRA for nearly 14 years. This role included: Routine (and less routine!) inspections worldwide, including joint inspections with a number of other regulators (USFDA, TGA, TFDA and Health Canada) in several technical areas including sterile products, biological products, blood components and plasma. Chairperson of the Inspectorates Compliance Management Team (working with marginally compliant companies to support them back to full compliance). Part of the MHRAs Inspection Action Group (taking actions regarding non-compliant sites). Inspector training and mentoring. Taking part in the writing of regulatory guidance documents including: MHRAs data integrity guidance. EMA guidance on water systems. Chair for the working group for the revision of Annex 1. MHRA blog regarding the fragility of VHP. Supporting external industry bodies with technical monographs such as PDA TR1 and PHSS TM20. Before joining the MHRA Andrew worked for more than 20 years in many different areas and technologies in the pharmaceutical industry. These included QA, Validation and Production Management in both, sterile and non-sterile manufacturing facilities.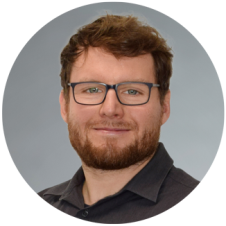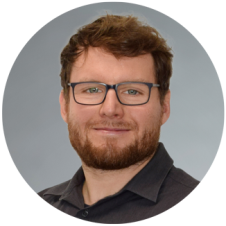 Andreas Kindscher
Project Manager
Andreas Kindscher is Product Line Specialist at SKAN and works in the area of Glove Management. Since his successful master's degree in mechatronics, he has worked in various areas, but mainly in his current area – Glove Management. In this area he focuses on glove testing, glove materials and the correct use of gloves and forms the bridge between development, product and users.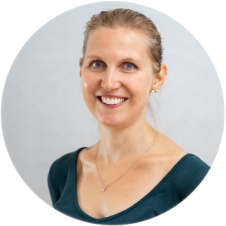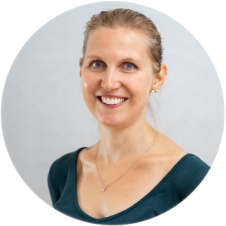 Theresa Ladwig
Product Manager
In 2007, Theresa Ladwig joined SKAN AG as a Project Engineer in the department Cycle Development and performed cycle developments and microbiological qualifications all over the world. From 2013 to 2018 she was Head of Process Validation Microbiology. Today she supports the European Sales Team at the SKAN Headquarters and advises customers in microbiological questions.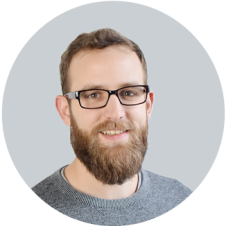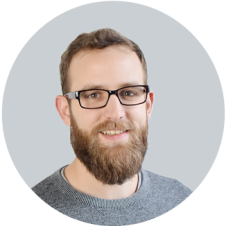 Max Mittelviefhaus
Research Manager
Max Mittelviefhaus holds a Ph.D. from ETH Zurich in microbiology and has a strong interest in the interface between biology and technology. He joined the Research and Strategic Business Development Unit of SKAN AG in 2020. As Research Manager, he is responsible for customer studies that SKAN offers through their SKANalytix services. In this role he is in frequent exchange with SKAN's global clients, identifying their needs and concerns related to aseptic processing or decontamination technologies and translating these into appropriate scientific studies. With the expanding service portfolio, SKANalytix thereby supports its clients with analytical data enabling fact-based decision-making processes.
---